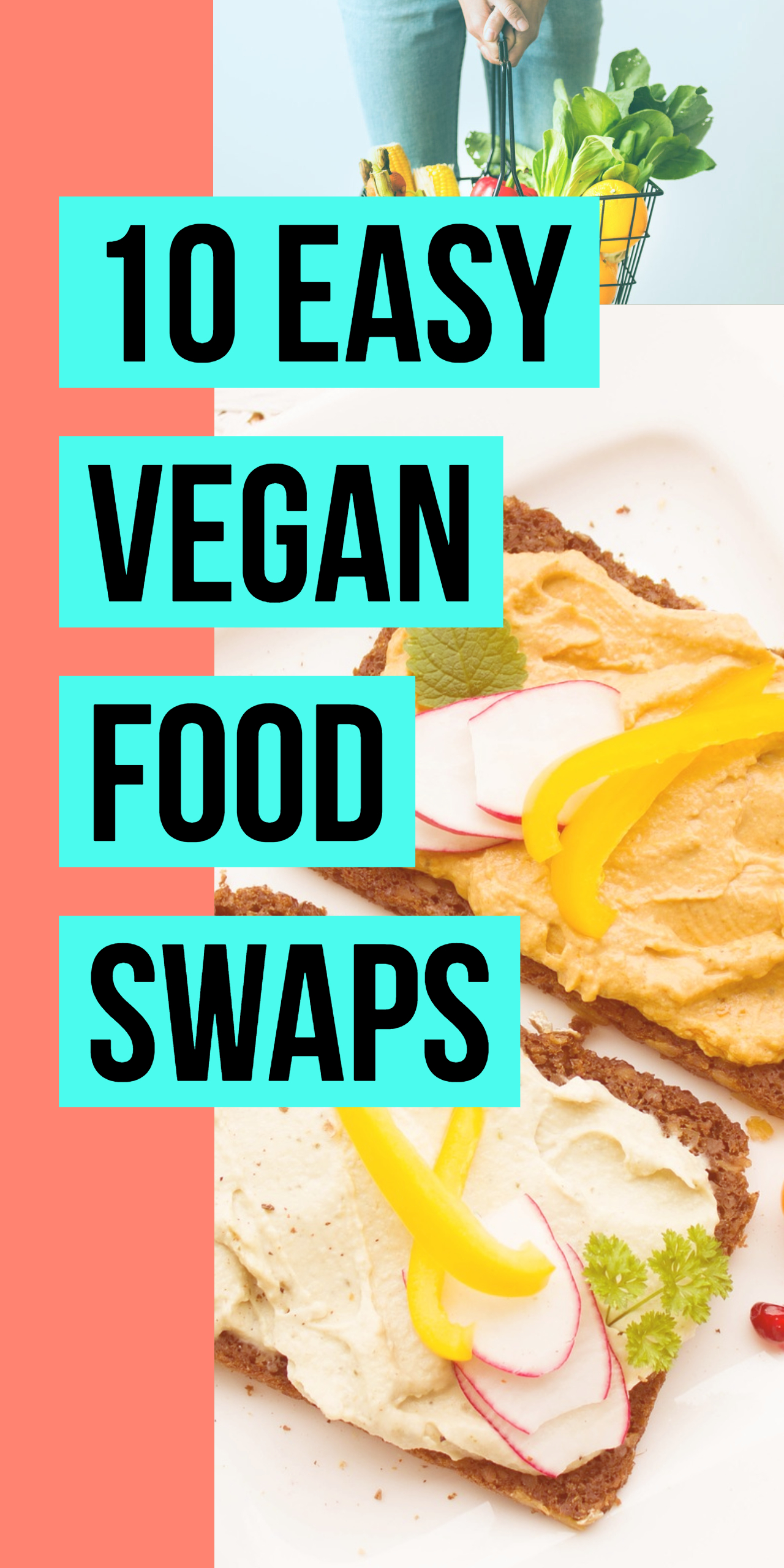 If you are thinking:
"Oh gosh! I will never be able to do this vegan thing!
All the food I eat, I can't eat anymore!!!"
Don't despair! Being vegan does not mean you have to miss out on some of your favorite food items you are used to! Quite the opposite actually! You get to discover some amazing yummy vegan food alternatives that I think even beat the regular standard food out there! And while most of these are not Zero Waste, they are a good starter point when you're transitioning into the vegan lifestyle and help reduce environmental impact enormously!
Here is my list of my 10 most favorite Vegan Food Swaps!
1. ICE CREAM
As far as ice cream goes, there are so many amazing alternatives that you won't miss a thing! Ben & Jerry's has come out with such great flavors such as Coffee Caramel Fudge, Chunky Monkey, Chocolate Fudge Brownie, P.B. & Cookies and Cherry Garcia and the list is expanding as you read this.
If you're looking for ice cream on a stick the traditional way, I am a sucker for these Coconut Almond babies! The company So Delicious also creates ice cream from cashew milk (as well as almond and coconut milk). If you feel like you're ready to make your own, hop onto google and type in Nice Cream! It's simple to make with frozen mashed banana and you can create endless flavors with your own fruits and add-ons. The great thing is it creates less waste plus you know exactly what's in it!
2. CHEESE
I know!!! Cheese is the biggest contributor to people turning away from Veganism! But there is no reason for it! Look no further than Follow Your Heart for sliced cheese (these are 12 packs but you can buy them in the store as single items) and you'll never miss or regret going vegan! They've got all kinds of flavors from Mozzarella to American to Smoked Gouda to Pepper Jack to Provolone you will be able to find what your heart desires!
Nutritional Yeast is absolutely the best thing since Sliced Bread! You can add it to anything and it will give it a cheesy flavor! I had never heard of Nutritional Yeast before going vegan but I am so glad I did! We add it to one of our favorite dishes – Vegan Ramen! You can add it to soups or sprinkle it on top of popcorn, add it to steamed veggies or use it to create a vegan mac and cheese! The possibilities are endless!
Other great vegan cheese alternatives are Chao Cheese by Field Roast and Kite Hill (Cream Cheese). I am personally not a big fan of Daiya Cheese because I don't enjoy the taste but if I need some shredded cheese on top of a dish where the flavor does not stand alone, I would possibly use it for that.
3. EGGS
Egg substitutes are a bit harder to figure out since eggs have such unique properties and they're all used for different kinds of things. Like for baking sometimes eggs are used for binding or sometimes for fluffiness, so it depends. But if you would like scrambled egg in the mornings, I would suggest either tofu scramble (add veggies and veggie sausage to it and flavor it well) or you could try Follow Your Heart's Vegan Egg. It's a powder and you might like it better. I'm a bit undecided since in the end it's all about flavoring.
If you're looking to bake and you're trying to make things fluffier and moist use either apple sauce or a mashed banana. If you're trying to bind something use Flax Seed Meal and mix it with water depending on how many eggs you're trying to replace.
Obviously egg replacement in baking is a science and you'll find much more in depth explanations in vegan baking books or blogs. But one last one I wanted to mention is Aquafaba! I have never made it myself before but basically if you're trying to make a white fluffy topping that you would normally do with whipped egg whites, you can drain a chickpea can instead and whip up the leftover liquid into a creamy dream! vegan food swaps
4. MAYONNAISE
Ok in this department we have a clear winner that's miles ahead of the competition! It is JUST MAYO! It is the best Mayonnaise on the planet hands down – no arguments to be had – even meat and dairy eaters agree :D!
It's gluten-free, soy-free and egg-free and it comes in many different flavors. I personally like the original flavor, but they've also got Chipotle Mayo, Truffle Mayo, Garlic Mayo and Sriracha Mayo. You can find it in almost any store nowadays, so no need to order it over Amazon but if you want, here are some options:
5. BUTTER
There are so many alternatives for butter out there that do not include animal ingredients that you'll be able to find easy substitutes in your local store. The one we use is from Earth Balance and they've also got many different variations:
6. MILK/CREAM
For Milk just go into your local grocery store and pick up any of the abundant non-dairy milk varieties! If you're just starting out, try which ones you like best! But there is almond milk, oat milk, hemp milk, coconut milk, soy milk, cashew milk, rice milk – it seems like you can make milk out of almost anything! Some milks are better suited for some things than others. For instance if you're wanting to put something creamy into your coffee, oat milk might be best suited since it's very thick. If you want to get fancy barista style, pick up Creamers from Better Half that come in different flavors! vegan food swaps
7. MEAT ALTERNATIVES
This is where you will realize plant-based options are just as good (and HEALTHIER) than their meat options plus they create less cruelty and impact on the environment! The new burger that came out this year that you can now get almost everywhere is called the Impossible Burger! If you have not tried it yet, head to Umami Burger or The Counter or Fat Burger or check out where it is nearby you on their website!
Other amazing options that are just as good are from the Beyond Meat Company! They've got super tasty patties but I LOVE their new sausages that just came out! If you can find them in your whole foods near you or in another store – please do not hesitate to try them! They are mind-blowingly delicious! If you cannot find their sausages, you could also try Field Roast Sausages! Those are also very tasty and they come in many different flavors! vegan food swaps
If you can't find the Impossible Burger or the Beyond Meat Burgers near you, you can try the Beast Burger patties! They come as a close third in my opinion and many Veggie Grill's will serve them! Gardein also has a great Beefless Burger you could check out! Gardein is available in many stores and they are also my FAVORITE when it comes to CHICKEN FINGERS!
8. HONEY
A great and easy alternative to grab for honey is Agave Syrup! There are many different kinds but any will work. Another great option is Raw Sugar or Stevia! I personally don't like the taste of Stevia since it reminds me of the chemical taste of sweeteners but if you don't mind it, then that's a great alternative since it has 0 calories and is low glycemic! vegan food swaps
I also find this vegan Bee Free Honey which I personally have not tasted before but its basically Apple Syrup and I have had that kind of vegan honey before and it's really good! So if you're looking for a close alternative, give this a try!
Another thing I have found, that has had great reviews but I have personally not used yet is Pure Date Syrup! I might give this a try in the future since it sounds very enticing!
9. Yogurt
Finding good vegan yogurts was definitely not easy! I have tried many and have liked very few! You do have to try and get the original yogurt flavor out of your head, since it won't be really anything like it so don't compare it. See it more as it's own entity, like a new group food! I found a Coconut Milk based yogurt that I really enjoy. There are also Almond Milk and Soy based yogurts out there if you don't like Coconut Milk. Here is my number one choice which has many different flavors:
10. VEGAN NUTELLA PALM-OIL FREE
Yes you heard correctly! A little tidbit if you are into chocolate as much as I am. It took me some time to find a vegan nutella that I would like and did not include Palm Oil. I had my favorite in Germany, but they don't have those out here and I had tried Justin's and others and I just didn't like the flavor. The one I finally settled on is Nocciolata. If you try it please let me know what you think! vegan food swaps
LAST BUT NOT LEAST
I hope this list of vegan food swaps helped you, but do not get overwhelmed by the choices and try one thing at a time. You don't have to implement everything overnight like I did, but you could slowly transition and find the things you like most!
If you'd like even more info, head over to our VEGAN HUB! In this wealth of information we've got listed the Top 10 Vegan Documentaries, Vegan Apps, Vegan Websites, Vegan Books and Vegan Podcasts! You will have endless information. Also our quick Vegan Beginner's Guide gives you an idea of where to start and which documentaries and videos I watched first.
And then, if you are truly still in the beginning, make sure to order your FREE Vegan Starter Kit from PETA here! It'll help you with everything you need to know and has an easy meal plan for every day so you don't feel overwhelmed and hopeless. It may not be easy to transition in the beginning, since everything is so new, but it is also very exciting! You'll taste food you've never had before, spices that you didn't even know existed and you'll feel amazing!
Besides, your body will thank you for it! Another perk is you won't be contributing to any animal cruelty anymore and you can sleep well at night knowing that you are making a huge positive impact on the environment by cutting out animals!
If you have any questions at all, we are here to help you! Comment below if you are unsure what to buy and how to substitute a certain food. We've tried a lot of them and can give our recommendations :).
THANK YOU! WE APPRECIATE YOU SO MUCH
FOR GIVING THIS LIFE SAVING FOOD A TRY!